Hi,
I have got several OPC parts I found in my office. I have 3 x silver OPC steering wheel inserts & 3 x piano black. I have got several arden blue OPC cylinder heads, I think the big one is for the Astra and small one for the Corsa D. I have a single OPC 6 speed gear lever insert.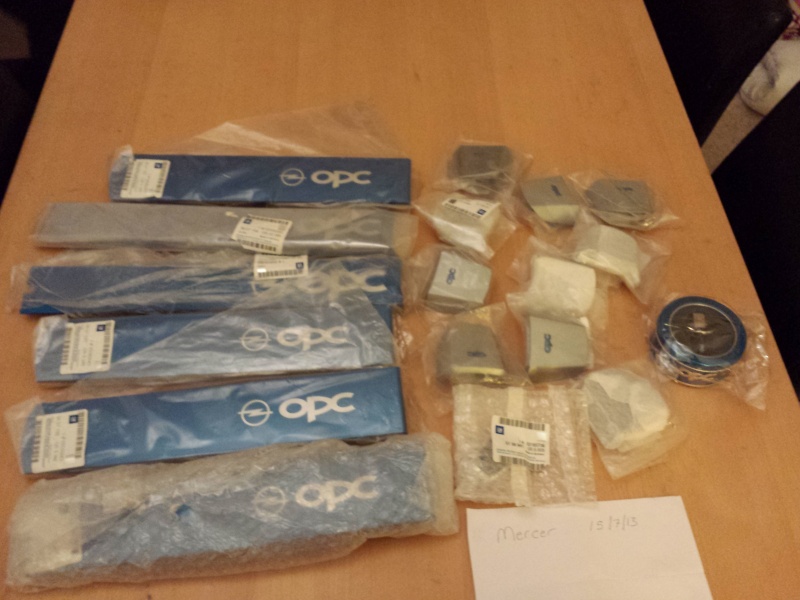 All items are brand new and still wrapped in General Motors packaging.
I am a genuine friendly neighbourhood good guy and have feedback on Ebay as raidenf5 and used to own
www.fordtorque.co.uk
.
I am based in the UK though happy to post overseas.
Drop me a PM if you are interested in anything.
Thanks
Mark
Astra OPC cylinder head cover 55559389 - £10.00 plus postage
Corsa OPC cylinder head cover 55560083 - £10.00 plus postage
OPC 6 speed gear level insert (need to check part number) - £15.00 plus postage
Astra OPC lower steering wheel trim piano black 93193199 - £25.00 plus postage
Astra OPC lower steering wheel trim charcoal 93189629 - £25.00 plus postage